In 2014, Alex Demczak and Will Severns worked as counselors together at a Christian summer camp. Years later, in 2020, the two reconnected and discussed a new venture: helping others write and share their story with the world.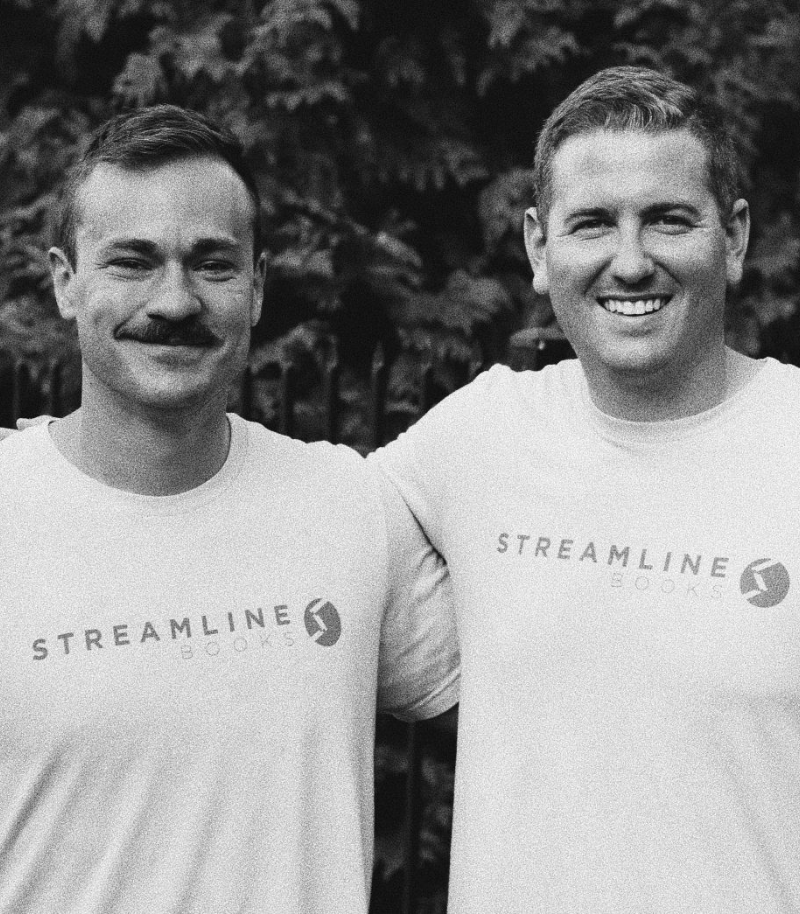 From co-counselors to co-founders
After Will and Alex reconnected in 2020, they started Streamline Books with their first author—a friend of Alex's, Colin Holba, who was an NFL long-snapper with a dream to write and publish his own book, In July of 2021, Streamline Books published its first book, Leap!, and Will and Alex decided to take a leap of their own. Since then… 
Streamline has published dozens of books.
We have written over 1+ million words.
We have paid 50+ writers and editors for their expertise.
We have had a ton of fun doing it!
Lastly, we believe it is our God-given opportunity to help others steward their story well. Learn more about "Our Why"
Bestseller Book Community
Today, Alex and Will serve as CEO and COO (respectively) and get the word out about Streamline Books.
In addition to their day-to-day tasks, Alex and Will host a monthly group coaching call, and if you have interest in hopping on a call . . . click the form below! It's a party with some incredible past, present, and future Streamline authors!
Invite Will & Alex to Speak
Will and Alex are both speakers and host talks and workshops to convey the importance of sharing one's story.
If you are interested in bringing Will and Alex to YOUR community, then simply click the button below and send us an email with details of your event!