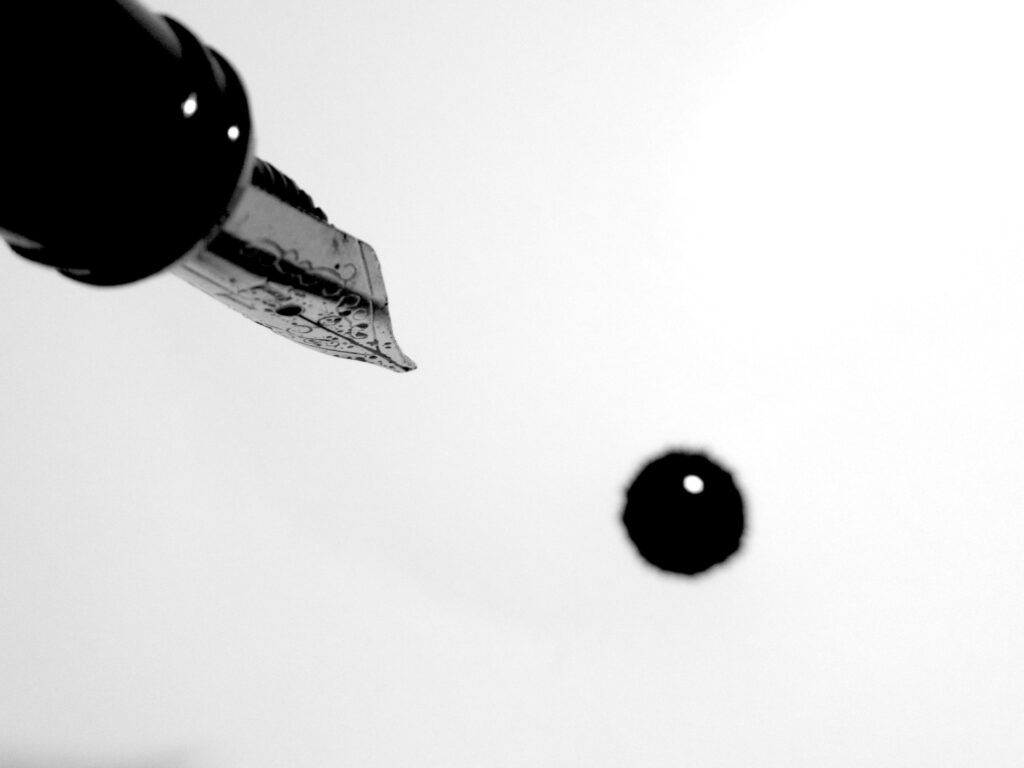 Three Questions to ask to kickstart your first draft
When I was thirteen, I went to a concert. The headliner sang a song called I Wanna Dance with Somebody, and I was obsessed. I thought it was the best thing ever, and was disappointed to find out that the same version of the song was not available on any streaming services or really anywhere. Why? Because I Wanna Dance with Somebody is not originally by Ben Rector. 
It was a cover! Though Ben Rector's version is really great, the song is only at its best when sung by its original singer– and it doesn't hurt, either, that this one is by Whitney Houston.
Whitney and Ben are vastly different artists, and in performing this song, they take vastly different approaches. The song, though sung with the same words and notes, becomes a whole different work when it changes hands. Both artists know the strength of their voices, and use it to their advantages.
And that's what you get to do– find your truest voice and use it to your advantage. It can be hard to get there, though. If you're reading this, you are probably thinking about writing a whole book, and it may feel like a massive undertaking. How do you create something that is so unquestionably you that your voice shines through?
First, what does it even mean to cultivate a voice? What is a voice, even?
Simply put, your literary voice is your literary soul. It's your very heart on display for the reader. It's the way you relate with your reader, through vocabulary, punctuation, and intonation. It is your passion for your message and how it can inspire your reader, and the best way to start to form your voice is simply to start.
Write as if you were talking– no more, no less. 
As I write this, I've been having a bit of an existential crisis, because how do you explain something that is so fundamental to who you are? You say it, you speak it, you write it. Your voice is central to your person, so it may be easy to overthink. The trick is to let it flow. You get it out there. 
Know your strengths and get comfortable with them. If it takes a second, be patient but continue to lean into them. Let your voice be authentic. A positive tone will be drawn from your passion if you commit to being authentic. 
The trick to starting is just to start. Just get your ideas out there. Write them down, make a voice memo, dictate them to someone– find the most helpful way for you to get the ideas out of your head and onto paper. They may not look the best on paper, but there's a lot more power in having them out there than locked in your brain. 
In Colin Holba's book Leap!, the former NFL player discusses his journey as a football player as one would talk to a friend. He is candid and refreshingly comfortable with his reader. Though he imparts valuable life lessons, Colin shares what he has learned as if the reader is his peer, rather than taking the pulpit. 
He's a friendly voice to the reader. A friend who has walked through life, learned to struggle, and grown in wisdom and knowledge through his experiences. Colin takes on the voice of a friend because he has found a friend in Jesus, who He has seen be reliable and kind and consistent. Colin has had a good friend, so he speaks as a good friend.
In the same way he embraces the reader, his message is to embrace the "leap" to which called you. As he speaks candidly, his voice influences the message, and allows a sense of comfort to wash over his readers.  In the same way, your message will begin to resonate in an entirely new way as you address the readers in the comfort of your own voice.
It may not change the content of the story, but it changes its heart. 
No longer is the reading consuming a story of a faraway stranger, but rather they are interacting with the living person behind the pages– the life breathes through the pages.
It might not work every time. Sometimes, you might find yourself scrapping a page or even a chapter. Just as you sometimes have to backtrack when speaking, you may have to take a few steps back to propel yourself forward– and that's ok. 
Remember: your voice should be your own. Your natural cadence and tone and rhythm and vocabulary. In the instance of comparison, take a breather and know that your voice should not be a carbon copy of anyone else's. Just as you may celebrate the authenticity of another author, your vulnerability and uniqueness is worth adulation. 
Your voice is not only important to who you are, but it is fundamental to the message the world needs to hear from you… and they're waiting, so let's get going!